SET: Future is Wahine | Hawaiian Female Holographic Laptop or Water Bottle Sticker & Enamel Pin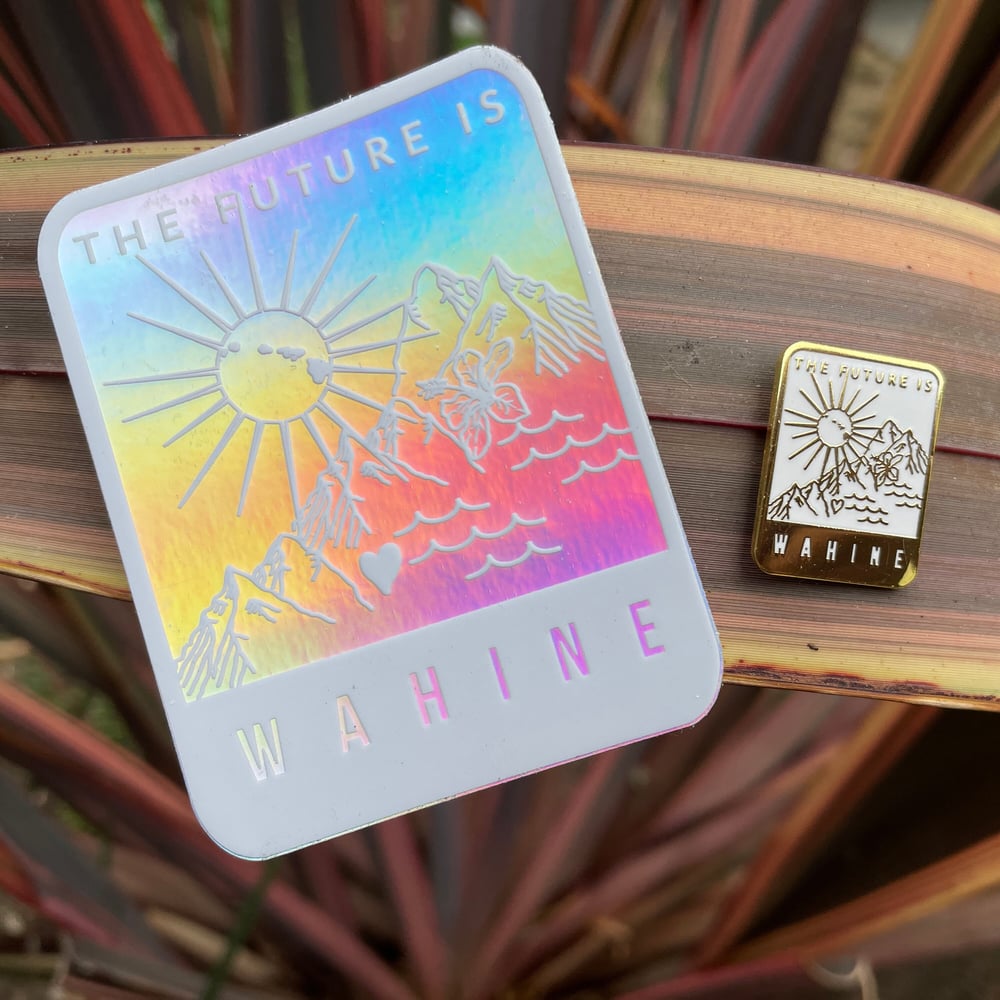 The Future is WAHINE Sticker & Pin Set
Show your Aloha spirit with this pin featuring our modern female empowerment mantra. Perfect accessories for your favorite hat, denim jacket, backpack, laptop, water bottle or bag!
This set will undeniably leave you full of ALOHA stoke! Designed with ALOHA in Honolulu, HI
Includes:
- 1" polished gold metal and hard enamel pin secured with a black rubber clutch for security and comfort
- 2.32" x 3" high-quality, durable, and water-resistant die-cut sticker
This sticker has a slight, eye-catching rainbow effect which changes with light and perspective.
Your order will include one sticker, and one TFIW enamel pin.