Adventuring Together Laptop Sticker | Camping Water Bottle Sticker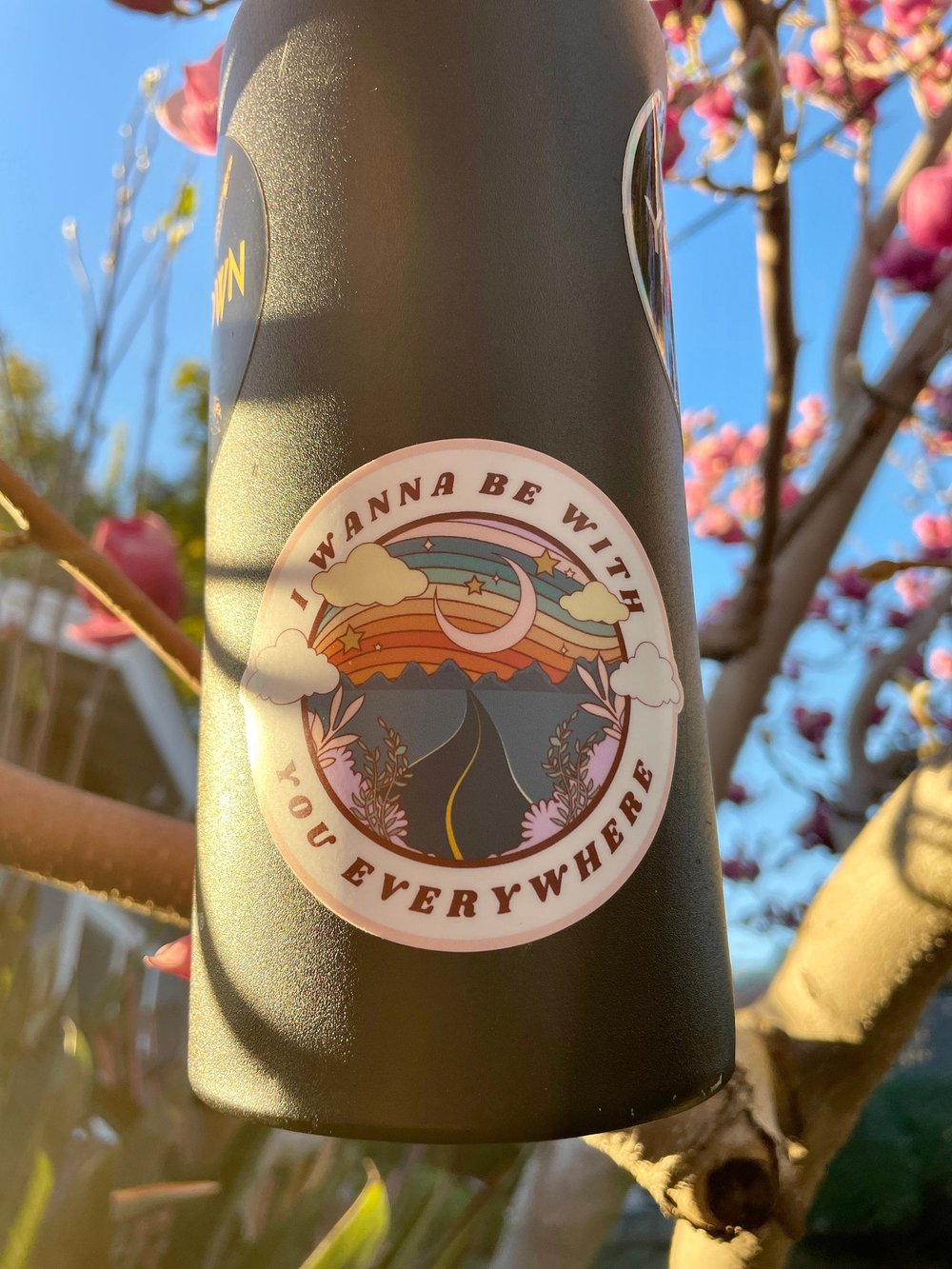 A perfect gift for the Stevie Nicks fan! 'I Wanna Be With You Everywhere' Sticker is perfect on your laptop, bumper, water bottle, planner, notebook, clipboard, phone, or any flat surface.
This round sticker is:
- Size: 3" x 2.83"
- Thick, High quality vinyl
- Durable & Weatherproof (thick, durable vinyl protects your circle stickers from scratching, rain & sunlight)
Your order will include one sticker, plus free US shipping.